SPRING CLEAN YOUR CLOSET
Blog
It's that time of year again… Spring! It's time for warmer weather, outdoor fun, and of course, spring cleaning. Spring cleaning doesn't have to be something you dread. Let Classy Closets help make it a good experience! Here are three simple tricks and tips to walk you through spring cleaning your closet.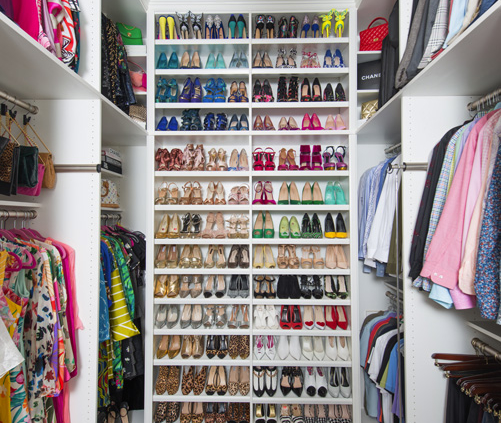 1. CLEAN OUT YOUR WINTER WARDROBE
Right now is the perfect time to go through your winter wardrobe. Weed out the clothes you never wore this past season and get rid of them. Grab a bin or trash bag and put all those clothes away to give to Goodwill (or another clothing charity). Put the items you love into storage bins (and out of the way!). Label bins by season and put them up in your closet until Fall and Winter roll around again! This will help clear out space in your closet for this season's clothing and accessories.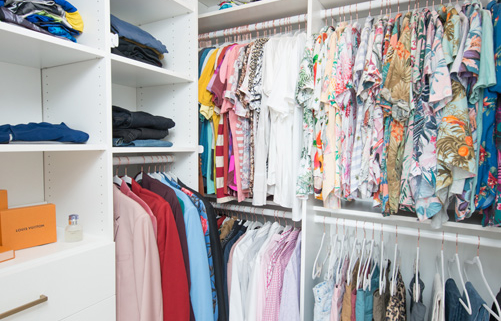 2. ORGANIZE WITH CONTAINERS
The best way to get the most out of your space is to stay organized. Containers create a sense of order and tidiness. If you feel overwhelmed walking into your closet, try cleaning up random clothing items by placing them in storage bins. Place bins with items you use regularly in an easy to reach spot and items used less frequently can be put up on higher shelves. Containers may help you to keep track of what is in your closet better.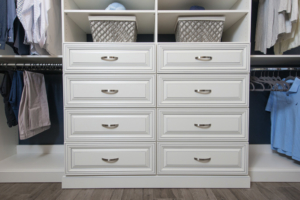 3. WIPE DOWN YOUR SHELVES
And finally, before you replace your wardrobe and containers back into your closet, make sure to wipe down all surfaces to eliminate dust that has collected. One method is to use a dryer sheet! Dryer sheets are great at clearing the dust and they also leave behind a residue that repels future dust from accumulating quickly. And not to mention, using a dryer sheet leaves a wonderful fresh scent in your closet!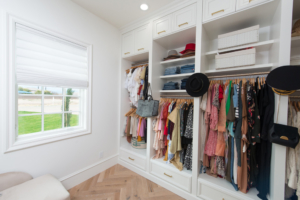 For more closet organization and spring cleaning tips, check out our blog post from last year. Also, check out the Closet Sisters on our Classy Closets Youtube channel!
Ready to get started?
A professional designer in your area will contact you for a FREE consultation.
Have immediate questions? Call us!