Phoenix Franchise Expo 2023
Blog
In the ever-evolving world of franchising, staying ahead of the curve is essential. Recently, we had the honor of attending the highly acclaimed Franchise Expo in Phoenix, an event recognized by Entrepreneur.com as one of the top 19 franchise trade shows not to be missed. Looking back to how franchise expos were conducted 20 years ago, we were reminded of the tremendous changes that have taken place. In the past, we invested substantial efforts into on-site installations to create captivating spaces that showcased our room designs. Fast forward to the present day, and we found ourselves equipped with advanced tools like slideshows and virtual reality headsets. This transformation has not only enhanced our ability to engage with potential franchisees but has also revolutionized the way we present our brand to the world. As a company with 40 years of service in Arizona and the Southwest U.S., attending the Franchise Expo in Phoenix felt like a homecoming. It was heartwarming to connect with members of the local community who were already familiar with our brand and services. The expo provided us with an opportunity to strengthen existing relationships and forge new ones with like-minded entrepreneurs in the Phoenix area.
While we cherish our roots in the Southwest, we are excited about the possibility of expanding our horizons to the East Coast. The Franchise Expo in Phoenix fueled our passion for growth and presented invaluable insights for our future plans. We are eager to explore opportunities in new markets and connect with potential franchisees who share our vision of delivering innovative room designs and exceptional customer experiences. What are some of the events you plan on attending this year? Hope to see you there!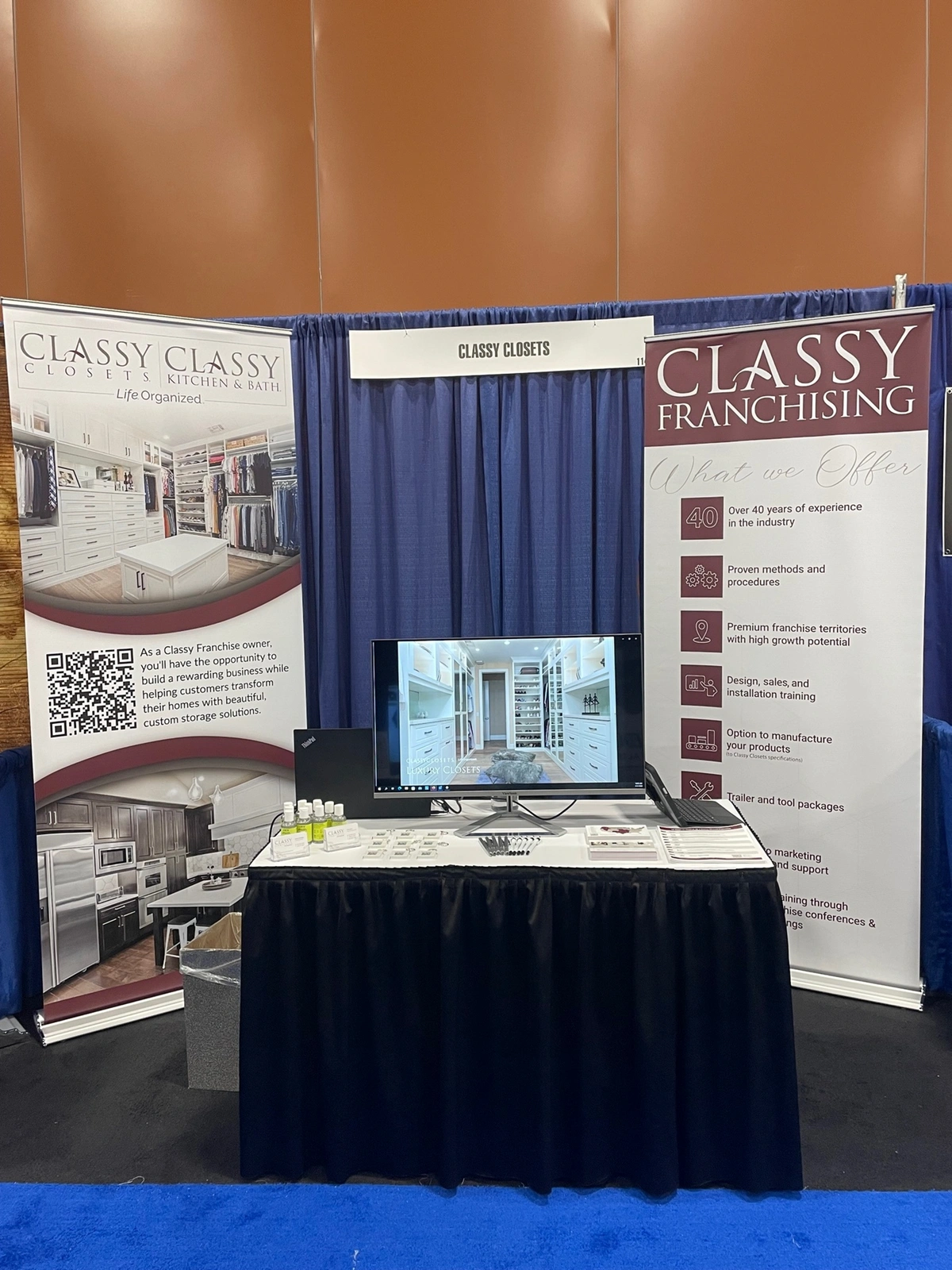 Ready to get started?
A professional designer in your area will contact you for a FREE consultation.
Have immediate questions? Call us!