Classy Closets Las Vegas Collaborates with Vanessa Hartmann
Blog
Classy Closets' Las Vegas has collaborated with local influencer Vanessa Hartmann to complete her walk-in closet and daughter's closet. Classy Closets Las Vegas designer, Janette Miller, designed both of her closet spaces. Vanessa's closet, once a standard design with limited adjustability, underwent a remarkable closet makeover that turned her basic walk-in closet into a functional storage solution.
Vanessa's vision for her walk-in closet was clear: she wanted a space that exuded elegance and sophistication. The walk-in closet makeover began with a pristine white melamine and gold hardware. This combination not only added a touch of glamour but also created a timeless ambiance that perfectly complemented Vanessa's style.
The transformation didn't stop at the color palette; innovative storage solutions were key to making Vanessa's walk-in closet both functional and fabulous. The walk-in closet was equipped with a full-length mirror door cabinet, which served a dual purpose – enhancing the space visually and providing additional storage. A double bag tilt-out hamper ensured that even the laundry area was stylish and well-organized.
One of Vanessa's top priorities was to showcase her extensive shoe and handbag collection. To accomplish this, a shoe display cabinet with clear glass insets and strip lighting was installed. This not only protected her shoes from dust but also added a touch of drama to the space. Clear glass inset doors with glass shelves and puck lighting were used to display her exquisite handbags, turning them into works of art.
To add a touch of luxury, the closet featured soft close drawers, including gray velvet jewelry drawer inserts. These details ensured that every item had its designated place, eliminating clutter and chaos. Matte gold hanging rods and hardware were chosen to match the gold accents throughout the closet, creating a cohesive and elegant look.
Before the transformation, Vanessa's closet was a standard fixed design, limiting her options for organization and creativity. The space was underutilized, lacking the adjustability Vanessa desired. Her wish list included drawers, adjustable shelving, and plenty of double hanging sections. The collaboration made her dreams a reality, providing her with a closet space that not only met but exceeded her expectations.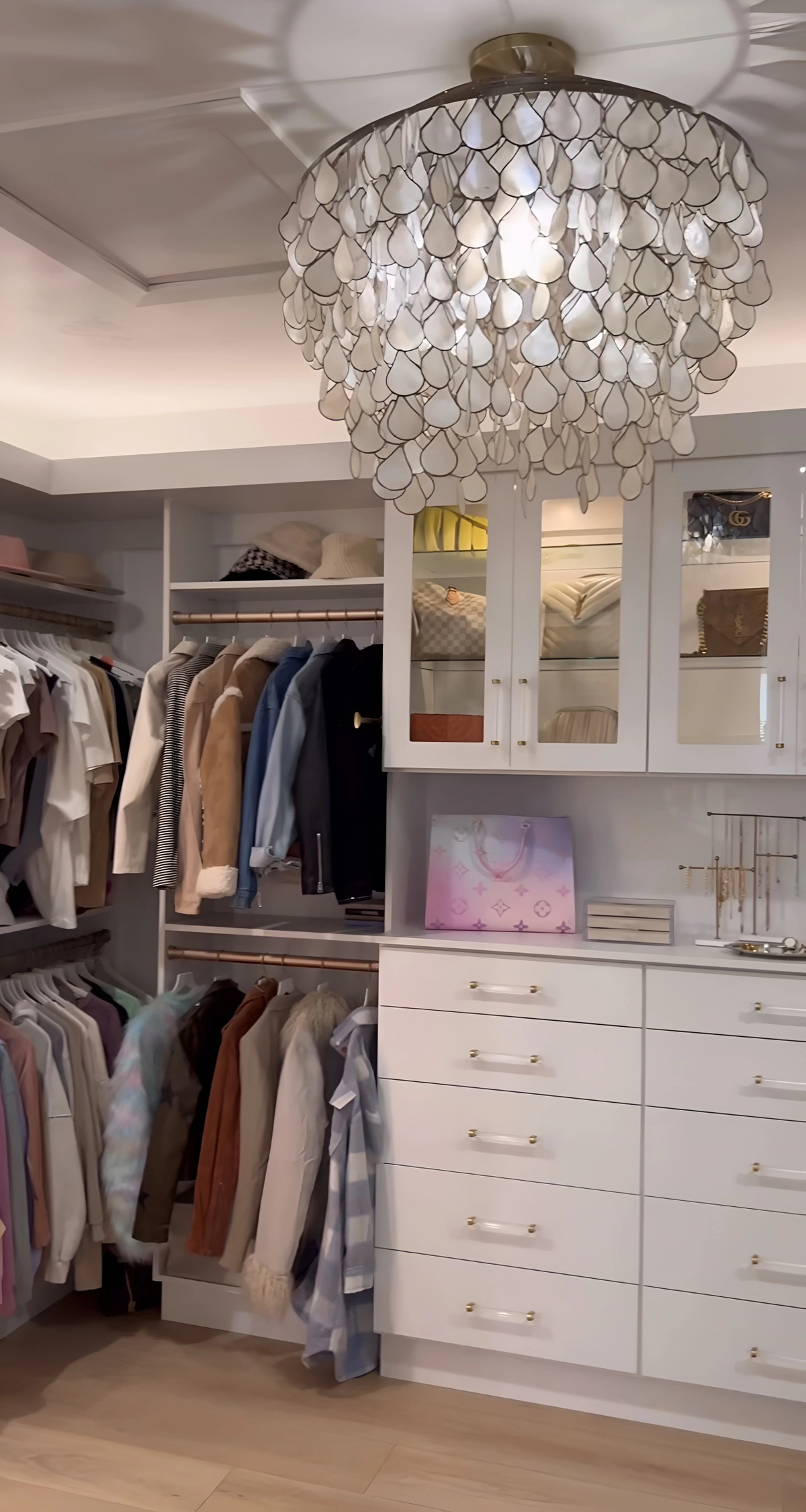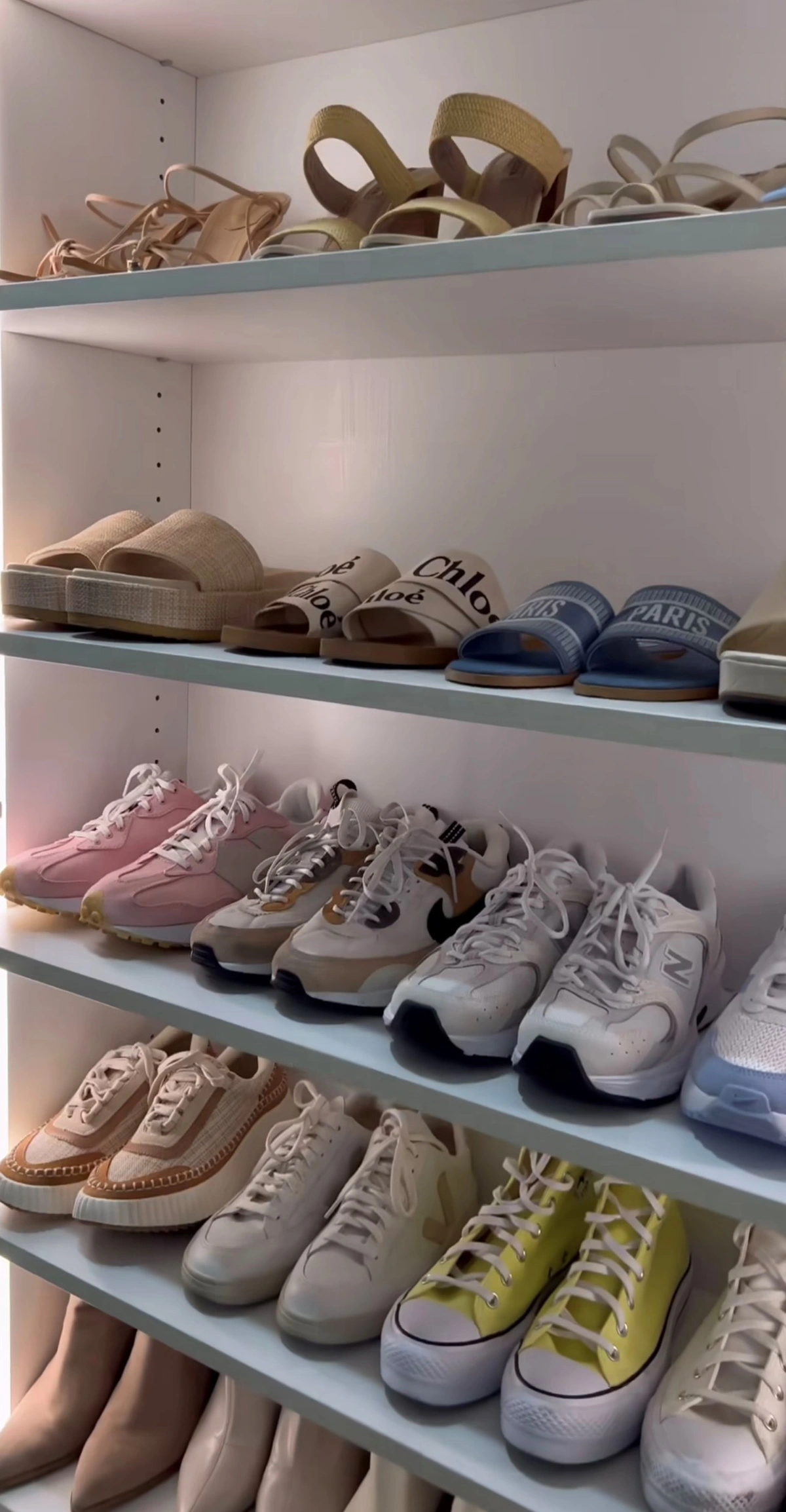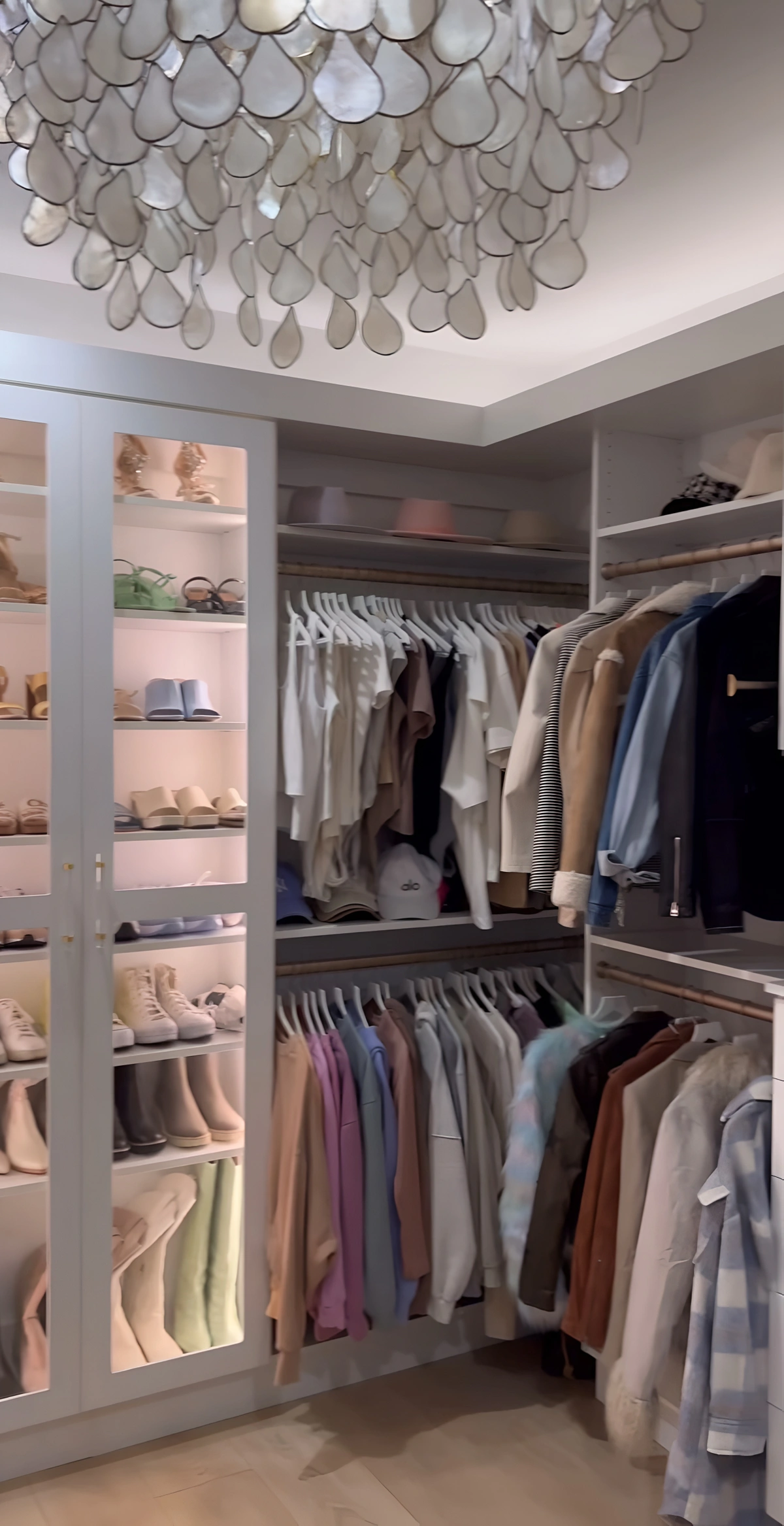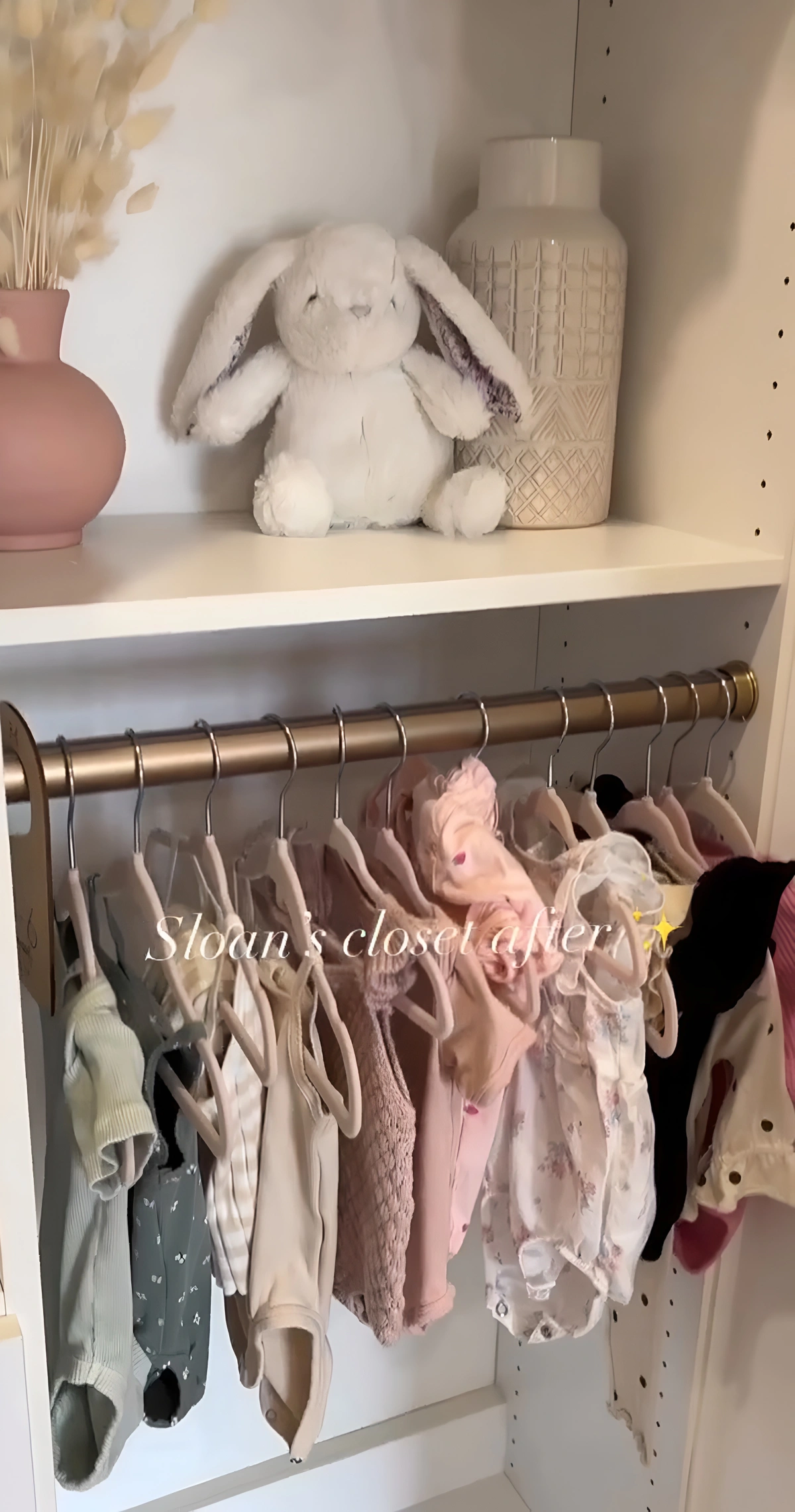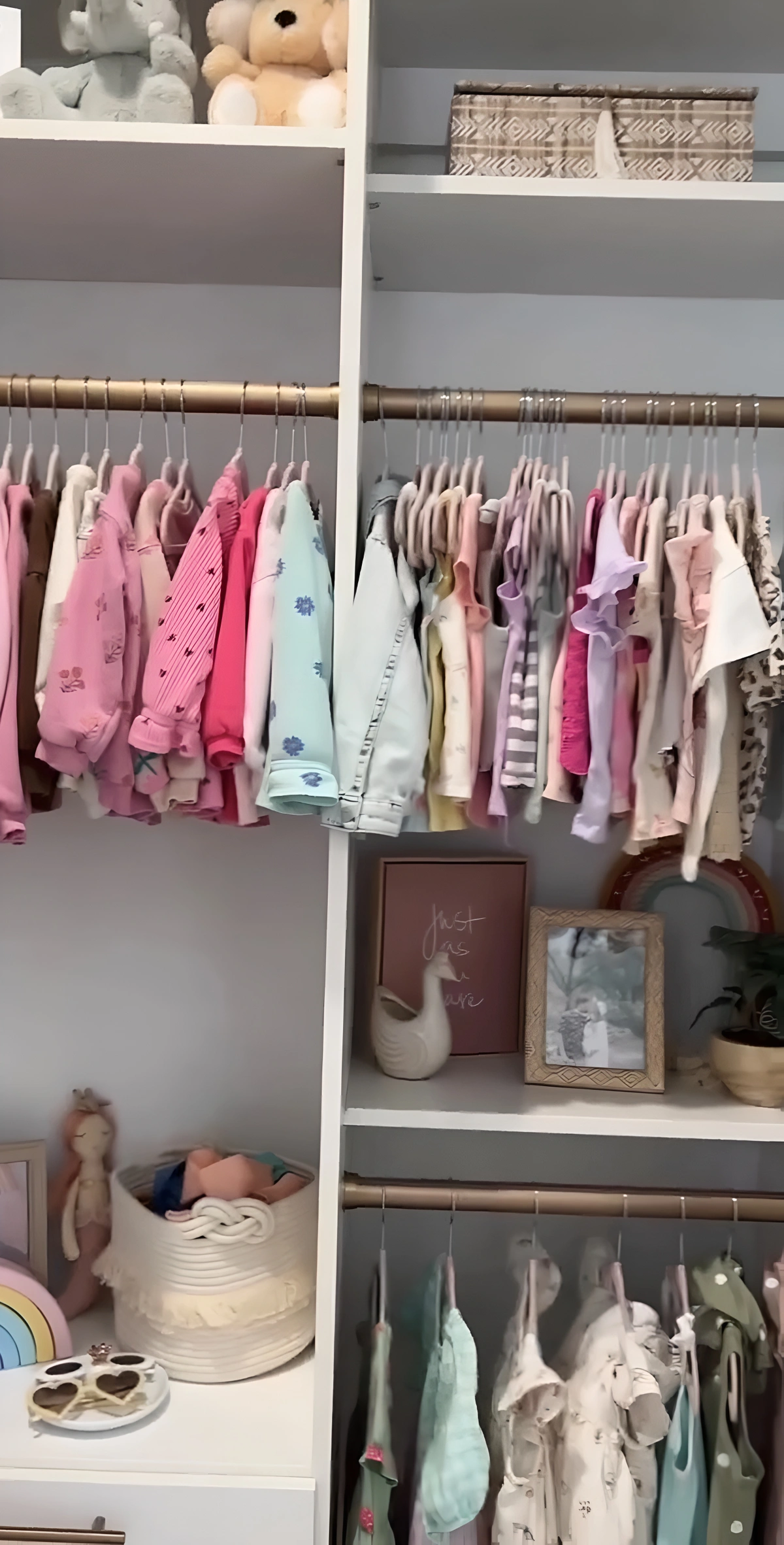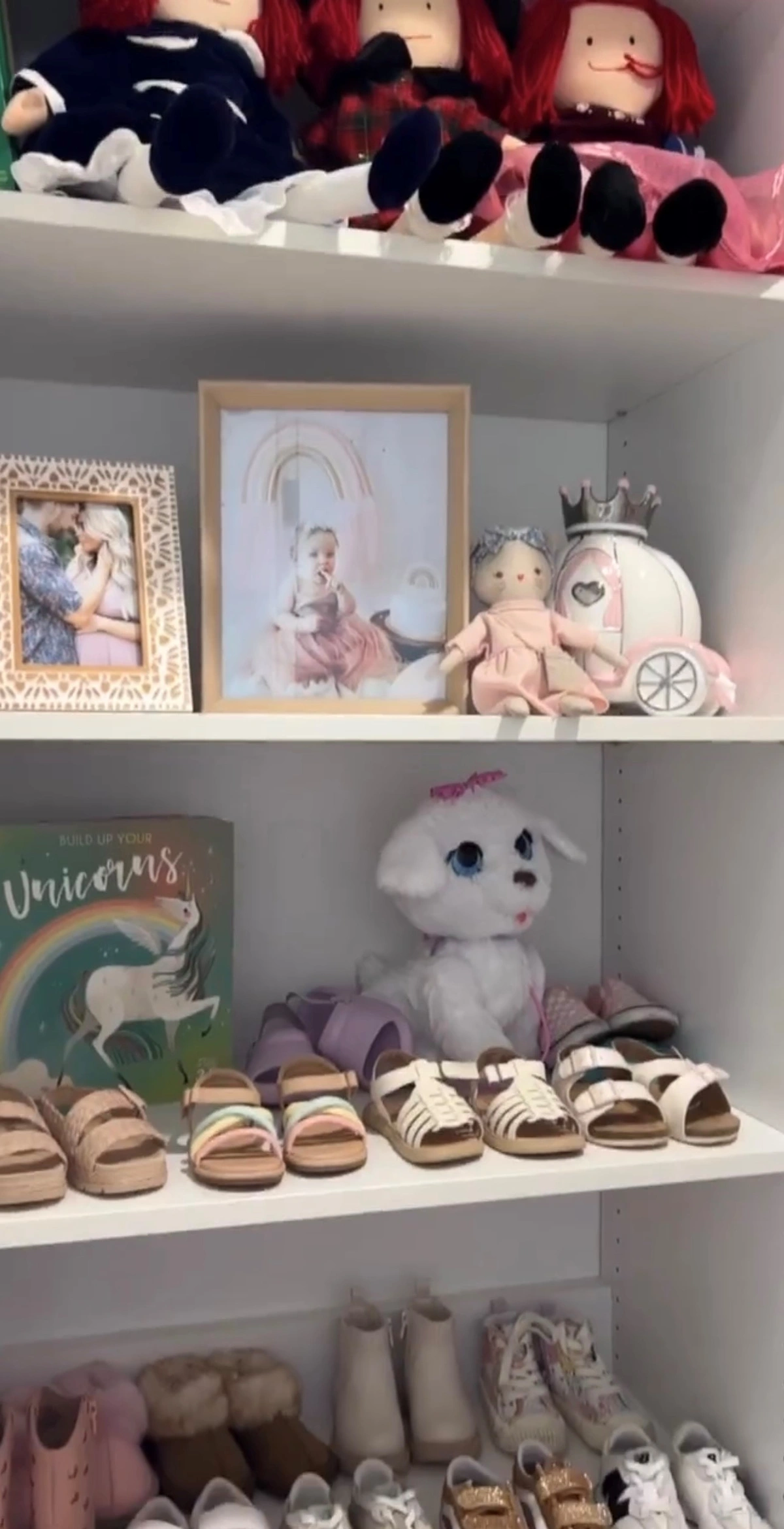 * all photos are provided by @vkhartmann on Instagram
Ready to get started?
A professional designer in your area will contact you for a FREE consultation.
Have immediate questions? Call us!