Is it just us- or does the fall weather make you want to curl up and read a really good book? We love the thought of curling up in a big, over-sized arm chair in your very own custom library or choosing a book from your own beautiful bookshelf. In order to create your own custom library- you don't need a spare room, any extra wall storage or nook in your house can be transformed into the perfect library space. Classy Closets can create the perfect custom library space in your home.
Take a look at some of these custom library spaces for more ideas on how and where you can create your own custom library with Classy Closets.
Have an extra foyer or large hallway? Transform your space into a wall to wall, floor to ceiling library.
A blank or boring wall in your family or living room can easily be transformed into a library-like space. Add a ladder for extra charm and appeal.
How do you feel about a dining room turned library? It's a bold move and may have you smitten or not so much…
Here's another great idea to spruce up any hallway in your home.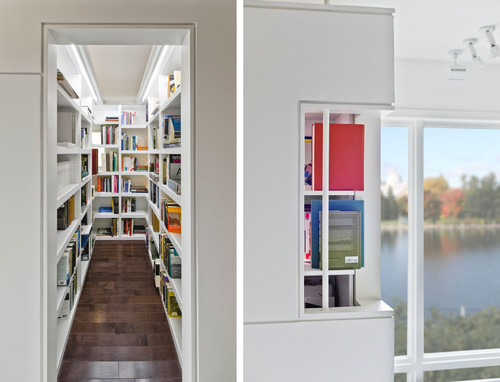 We love the idea of turning an extra storage closet into a fabulous and beautiful library.
Do you have extra tall ceilings in your home? Consider a library that is high off the floor and can add flare and drama to any room. All you need is a Classy Closets designer and a high library-ladder and your ready!
Are you ready to snuggle up and read already?! Give Classy Closets a call and let us do the work for you! We love designing custom libraries and bookshelves as much as we love reading a good book. We're here for you.